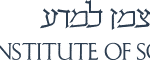 Website WEIZMANN INSTITUTE OF SCIENCE מכון ויצמן למדע
A postdoctoral position is available at the Weizmann Institute of Science in the group of Dr. Michal Leskes, Department of Materials and Interfaces (http://www.weizmann.ac.il/materials/Leskes/home).
Research in our group is focused on developing and employing magnetic resonance techniques for elucidating the functioning mechanism of materials used for energy storage and conversion.
A broad range of projects is availbale including: (i) method development in solid state NMR spectroscopy and Dynamic Nuclear Polarization (a technique for sensitivity enhancement in NMR based on transfer of polarization from electrons to nuclei) and (ii) materials synthesis,  electrochemical testing in battery cells and characterization by various methods.     
Possible track for staff scientist is available for suitable candidates.
REQUIREMENTS:
Ph.D. in Chemistry/Physics/Materials preferably with experience in magnetic resonance 
Proven experimental research experience in the field. 
Excellent communication skills in English
To apply, email Dr. Michal Leskes, PI, Head of the Magnetic Resonance in Materials Lab a cover letter including your CV and contact details of 3 referees.
michal.leskes@weizmann.ac.il