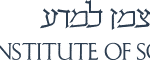 Website WEIZMANN INSTITUTE OF SCIENCE מכון ויצמן למדע
JOB DESCRIPTION:Dr. Michal Rivlin is looking for a postdoc/senior intern for her visual neuroscience research laboratory.
Research in the lab is focused on understanding retinal computations, and how these computations are transferred to the brain to generate visual perception.
Work in the lab is done on mice, and combines two photon imaging, electrophysiology and computational modeling.
Possible track to a position of Research Associate.
 
REQUIREMENTS:
PhD in natural or exact sciences
Proven and extensive experience in experimental research
Expertise in at least one of the following: patch-clamp electrophysiology, in vivo recordings, multi-electrode array recording, two-photon functional imaging
Computational and programming skills
Ability of teamwork and initiative
Fluency in Hebrew and knowledge of professional English at a high level.
CONTACT PERSON :Dr. Michal Rivlin, PI Head of the Rivlin Lab of Visual Neuroscience 
To apply, email your CV and contact details of 3 referees with a cover letter to Dr. Rivlin.