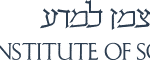 Website WEIZMANN INSTITUTE OF SCIENCE מכון ויצמן למדע
JOB DESCRIPTION: The group of Prof. Yonina Eldar at the math and computer science department at Weizmann is seeking creative and highly-motivated postdoctoral associates to work on several projects in collaboration with industry and clinical centers in Israel and the United States in the areas of signal processing and machine learning for medical imaging and diagnostics, radar, and communication systems. The work will be performed in collaboration with groups at Stanford and MIT.
REQUIREMENTS: The candidate should have a strong background in signal processing and/or machine learning  and should have made significant contributions to their area of study as evidenced by a strong publication record in internationally-recognized, peer-reviewed journals. 
CONTACT PERSON FOR POSITION : Yonina Eldar, Professor
HOW TO APPLY: Interested candidates should send a CV, references and cover letter to yonina@weizmann.ac.il