ScienceAbroad & Teva Symposia Series - ONLINE MEETING
LIFE SCIENCES DECEMBER 2nd 2021
Life Sciences Symposium
Online meeting
Facing the COVID-19 crisis, ScienceAbroad is extending its activities, reaching out to scientists around the world and across disciplines with a one-of-a-kind global Israeli Science Symposium Series, starting with the Life Sciences Symposium.
The symposium will open with welcome remarks by Prof. Rivka Carmi, followed by 2 lecture sessions featuring selected talks from Israeli postdocs from around the globe, a keynote lecture by a returning scientist Dr. Viviane Slon, and will finish with a unique networking session.
We invite all researchers, from both academia and the bio-tech industry to join!
This event will be held live using the zoom platform and will also be broadcast on Facebook live.
In order to attend the event on zoom, and enjoy the networking session, registration is required. A link will be sent to registered individuals prior to the meeting.
מוזמנות ומוזמנים להצטרף לסימפוזיון מדעי החיים הראשון של ScienceAbroad  בחסות חברת טבע שיתקיים ב-1 לדצמבר ויחל בשעה 17:55.
לאור משבר הקורונה המתמשך, ScienceAbroad ממשיכים להרחיב את הפעילות המקוונת, ופונים לחוקרים וחוקרות ישראלים מסביב לעולם עם סדרה של סימפוזיה בתחומים מדעיים שונים. הסימפוזיון הראשון יהיה מפגש של מדעי החיים.
במפגש זה פוסטדוקטורנטיות.ים מרחבי העולם יציגו את עבודת הפוסט-דוקטורט שלהם.ן. חוקרים וחוקרות מכל שלבי המחקר באקדמיה ובביוטק מוזמנים להצטרף למפגש! יחד עם ד״ר יעל מרנץ, סגנית נשיא פרה-קלינית בחברת טבע.
המפגש יתקיים בזום וישודר בשידור חי בפייסבוק.
האירוע כולל מפגש נטוורקינג שיערך בזום – יש להרשם לכנס על מנת לקבל לינק למפגש
Dr. Raz Bar-Ziv,
USA (UC Berkeley manager)
Dr. Tal Pecht
University of Bonn, Germany (Rhineland manager)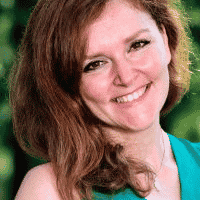 Dr. Marianna Truman
Technion - Israel Institute of Technology, Israel (Alumni organization)