Industry
18 September 2023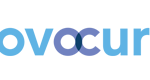 Website Novocure
Novocure is a medical device company with R&D based in Haifa.
The company is growing quickly as it commercializes TTFields therapy: a novel treatment for aggressive cancers using alternating electric fields.
Our physics group is leading an effort to develop a new field of research: Tumor Treating Fields (TTFields) dosimetry and treatment planning, and currently specializes in numerical simulations, physical algorithms, data analysis and biophysics-based research.
We are looking for a highly motivated and professional senior research physicist to lead and perform experimental and model-based research at the interface of physics, biology, and medicine, aimed at understanding the underlying biophysics of this unique and rapidly developing treatment modality.
ESSENTIAL DUTIES AND RESPONSIBILITIES:
Develop experimental methods and perform experimental research into the biophysics of TTFields at the cellular and molecular levels.
Develop computational tools and models to simulate TTFields distributions within cells and support fundamental studies into the Mechanism of Action of TTFields.
Participate in research and development collaborations with internal groups of engineers and scientists, and with external researchers from academia.
Participate in team efforts to develop the next-generations of devices and treatment-planning platforms for TTFields therapy.
Actively support other R&D activities in the physics team and accompany the products development pipeline.
Present results at internal meetings, seminars, and external scientific conferences; contribute to writing scientific papers and patent applications.
QUALIFICATIONS/KNOWLEDGE:
Qualifications:
Ph.D. in Physics/ Medical Physics/ Biomedical Engineering/ Electrical Engineering or a related field.
Research experience in industry or academia (post-doc) is an advantage.
Knowledge:
Proven ability to perform independent research.
Strong analytical skills.
Hands-on experience in experimental work.
Experience in working with cell culture or tissue samples – an advantage.
Background in biophysics, medical physics, interactions of electric fields with the human body, and/or heat transfer in biological tissues – an advantage.
Experience with various forms of microscopy – an advantage.
Proficiency in coding in MATLAB and/or Python.
Experience with finite element modeling techniques (e.g. COMSOL, Ansys) – an advantage.
Experience in machine learning and/or big data analysis – an advantage.
Team player capable of working in a multi-disciplinary environment involving physicists, engineers, biologists and physicians.
Highly creative, data-driven, and multitasking, with a proactive can-do attitude.
Excellent communication skills in both English and Hebrew.