Industry
Applications have closed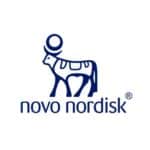 Novo Nordisk
At Novo Nordisk, you will help patients around the world. As their needs evolve, so does our challenge to find better and more innovative ways to improve their quality of life. We're changing lives for a living. Are you ready to make a difference?
Novo Nordisk Israel is looking for a Medical Advisor to support the business performance by implementing medical affairs strategies based on the Medical Affairs plan. The position reports to the Therapeutic Area (TA) Medical Lead.
The position
As a Medical Advisor you will be responsible for developing and executing the medical plan that supports the strategic goals of the therapeutic area you are assigned to.
You will share up-to-date medical knowledge and clinical trial data with internal and external stakeholders, as well as leverage scientific and clinical expertise to create relationships with Key Opinion Leaders (KOLs), Healthcare Professionals (HCPs) and other healthcare decisions makers. You will help to coordinate educational programmes and workshops to support the internal staff in understanding the scientific data for training purposes as needed.
You will support and be involved in medical and scientific initiatives, investigator sponsored studies, real world evidence creation, publication planning and global clinical trials of Novo Nordisk.
In your job you will be a significant part of the Medical affairs Team, as well as an integral part of the Brand Team, working in collaboration g with Marketing, Sales and Market Access team that aligns with business strategies and desired outcomes.
This position is 50% field-based.
Qualifications
At least 2 years of experience in Medical Affairs.
Advanced Degree in Health Sciences required (MD PhDPharmDDVMDMD).
Strong communication skills, strong knowledge of various therapeutic areas preferred.
Strong presentation skills.
Languages: Fluent in written and spoken English in addition to fluency in Hebrew.
You hold a driver's licence.
Readiness to travel aboard and participate in evening scientific events .
Competencies
Business and Industry Understanding
Communicating with impact; Impacts and influences others.
Stakeholder Management skills.
Takes initiatives.
High performing
Making Things Happen
Creative thinking.
About the department
CMR department provides clinical development, regulatory compliance, and is responsible for medical support of marketed and non-marketed products in high quality.
Working at Novo Nordisk
At Novo Nordisk, we are driving change to defeat diabetes and other serious chronic conditions.
Novo Nordisk is a global healthcare company with more than 90 years of innovation and leadership in diabetes care. This heritage has given us experience and capabilities that also enable us to help people defeat other serious chronic conditions: Haemophilia, Growth disorders and Obesity.
Headquartered in Denmark, Novo Nordisk employs approximately 42,700 people in 79 countries and markets its products in more than 170 countries.
At Novo Nordisk, your skills, dedication and ambition help us change lives for the better. In exchange, we offer you an opportunity to work with extraordinary talent and benefit from a range of possibilities for professional and personal development.
Novo Nordisk Israel was established in 1989. We have 1 main office and we are the leading company in Diabetes care in Israel. Novo Nordisk Israel is one of the 100 best companies to work for 7 years in a row according to BDI survey
We commit to an inclusive recruitment process and equality of opportunity for all our job applicants.
At Novo Nordisk we recognize that it is no longer good enough to aspire to be the best company in the world. We need to aspire to be the best company for the world and we know that this is only possible with talented employees with diverse perspectives, backgrounds and cultures. We are therefore committed to creating an inclusive culture that celebrates the diversity of our employees, the patients we serve and communities we operate in. Together, we're life changing.