Regional Manager - Zurich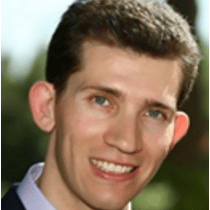 Arthur Shapiro, Ph.D.
Regional Manager - Zurich
Arthur currently is a postdoctoral researcher at ETH Zurich, Mechanical and Process Engineering Department, Optical Materials Engineering Laboratory (OMEL), working in the lab of Prof. David J. Norris. He is working on the synthesis development of novel nanomaterials with superb optical properties. Arthur gained his PhD in Physical Chemistry in 2020 from the Technion – Israel Institute of Technology under the supervision of Prof. Efrat Lifshitz. His PhD work was on the "Synthesis and Characterization of Narrow Bandgap Colloidal Nanocrystals and All-Inorganic Perovskites with Magnetic Dopant". His professional research interest is focused on the synthesis of colloidal quantum dots (CQDs) and the study of their optical properties. Arthur lives in Zurich with his wife and their two kids.