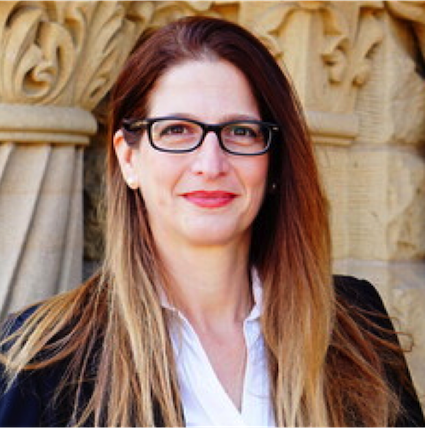 Sharon Vanek
Director of ScienceMent Executive Program
Sharon Vanek has a remarkable 25 + year career with significant expertise in international business, marketing and entrepreneurship.
Sharon serves as an independent consultant and as a mentor, where she leads individuals and companies to accomplish their potential and reach their strategic goals.
Since 2018 Sharon serves as the Executive Director of the California Israel Chamber of Commerce (CICC), and bridged the gap for many industry stakeholders through education programs, facilitating introductions, organizing conferences and providing 1×1 close business development guidance.
In the past 10 years she is also an Adjunct Professor in Colman College of Management in Israel, Touro Graduate Business School, CUNY School for Professional Studies and in Brooklyn College all in NYC.
Throughout her career, Sharon showed an enterprising attitude from the start. In 1997 she started her long career in traditionally male-dominated, technical fields of infrastructure and homeland security. In 1999, she was hired to direct the Commercial Department at the Consulate General of Israel in Shanghai China. Only a year later, she was asked to become the CEO of the fast growing BERMAD China. After a successful period in China, Sharon became an independent consultant focusing on assisting companies who operate in South East Asia. During 3 years Sharon worked with companies in Thailand, Israel and Singapore. In 2005 Sharon moved to the US where she expanded her knowledge in homeland security and defense technologies. Working with the US Army, Border Control and highly secured facilities to create, enhance and implement advanced solutions to existing and future problems, Sharon successfully grew new business around her teams. During 2009-2010 Sharon moved to Israel where she held VP Homeland Security and Infrastructure position in BDO-I2I, which is part of the BDO Israel Consulting Firm. 2010 was a turning point, as Sharon joined the Academic world, where she devotes much of her energy to share her business experience with graduate and under-graduate students, young entrepreneurs and startups from North America and Israel. Sharon's main work and lectures focus on International Business & Marketing, Cross-Cultural Management Behavior, Management Skills and Entrepreneurship Skills.
Sharon graduated from the Hebrew University in Jerusalem, receiving her Bachelor of Social Science and, subsequently, Master in Business Administration from Derbi University and a Master of Computer Science from Touro College. Currently she lives in San Francisco with her family.